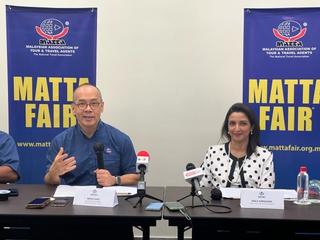 KUALA LUMPUR, 30 January 2023: The Malaysian Association of Tour and Travel Agents (MATTA) will move the upcoming MATTA Fair, Malaysia's largest consumer travel fair, to a new venue, Malaysia International Trade and Exhibition Centre (MITEC) in Kuala Lumpur.
Scheduled for 17 to 19 March, the organisers said the event would not only be larger than previous years, but it would also feature more destinations.
The new venue is a game changer in the business events industry, giving Malaysia the capability to compete and meet the demand in new growing markets, including regional and international exhibitions, in particular the market for "mega-exhibitions," which will attract over 100,000 visitors and conferences or conventions with between 200 and 20,000 delegates.
Comprising over 52,000 square metres of exhibition space and triple volume display halls enables the MITEC sales team to position the venue as the largest trade and exposition centre in Malaysia and the third largest MICE venue in Southeast Asia.
MICE stand for "meetings, incentives, conferences, and exhibitions. Read more..