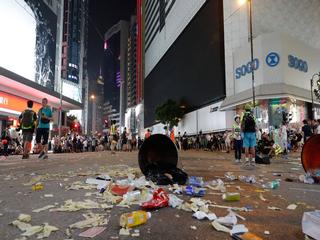 HONG KONG: Hong Kong is facing its first recession since the global financial crisis, with little prospect of an immediate recovery as the city confronts its most violent protests in decades.
From luxury hotels and major shopping malls to neighbourhood stores and restaurants in tourist hubs like Central, Causeway Bay and Tsim Sha Tsui, businesses are closing early or seeing fewer customers.
Even when things are open, stores and the airport are quiet, as tourists stay away.
The city's subway network, or MTR, was closed entirely for long stretches during the holiday weekend from Oct 4 amid the violent backlash to Chief Executive Carrie Lam's attempt to quell months of protests by invoking a colonial-era emergency law...read more