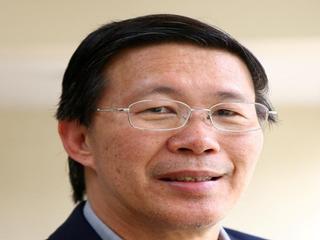 The Malaysian Association of Tour & Travel Agents (MATTA) applauds the recent announcement by the Minister of Transport,
Datuk Seri Wee Ka Siong, associated with the introduction of permits for luxury vehicles in the tourism industry.
The Minister made the decision during a meeting held with MATTA led by its President Datuk Tan Kok Liang.
"Luxury tourism vehicles can serve as a status symbol for lavish spending. It offers superior levels of comfort, facilities, equipment, quality, performance, prestige, etc. Providing service with luxury tourism vehicles could boost the image of a place, in this case, Malaysia, and stimulate tourism growth through superior delivery service," said Tan.
In 2018, the worldwide market for luxury travel was valued at USD 1.8 trillion and is projected to develop at a CAGR of 4.6% during the forecast period. Increasing discretionary income and consumer spending of the middle and higher classes, increased need for the accumulation of travel memories, a rise in micro trips, and the emergence of tourism and business industries across the globe are anticipated to boost the industry.
The tourism industry will unquestionably benefit from Dato Seri Wee Ka Siong's reformation of this vital sector. This meeting has improved understanding, and MATTA's president congratulated the minister for his proactive steps. Immediate decisions are being made. He is the first Transportation Minister to be level-headed and make prompt decisions on the spot.
"Prior to the meeting, it was common practice for tour companies to transport tourists in unlicensed luxury vehicles. As tour operators have invested in international marketing and promotion, it is only logical that they fulfill demands for luxury vehicles from clients," said Tan.
The fundamental criteria for luxury travel are the increasing demand for customized treatment, dependable transportation, exclusivity, and favorable and professional interactions with personnel.
In addition to the tourism vehicle issues, the discussion also addresses cross-border challenges with Thailand and Singapore. Also, a proposal about the incorporation of fuel surcharges into airfare was proposed to safeguard the interests of consumers.