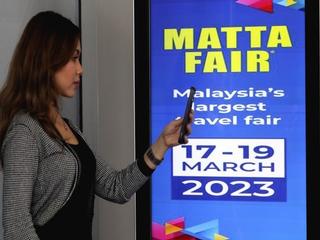 KUALA LUMPUR: The Malaysian Association of Tour & Travel Agents (MATTA) Fair 2023, which will be held from March 17 to 19, is making the big shift to the Malaysian International Trade and Exhibition Centre (Mitec) in the post pandemic travel season.
Branded as the fun travel fair paired with food and beverages as well as cultural and arts shows, the 52nd MATTA 2023 is expected to draw 250,000 visitors and RM400mil in sales.
Its organising chairman Rocky Kho said that the larger venue at Mitec – which was 30% bigger - will create a more spacious atmosphere for people to enjoy while deciding on their travel plans.
"This fair will showcase more interesting destinations with the participation of various foreign tourism boards.
"For example, Saudi Arabia is a first-time participant and one of our featured destinations is offering the country's tourism not only to Muslim tourists but also to non-Muslims.
"Malaysia is also one of the few countries who are offered one-year multiple entry visas by the Saudi government," he told reporters Friday (Jan 27).
Kho added those planning to perform their umrah can be assured that only licensed travel agents verified by MATTA will be participating at the fair. Read more..